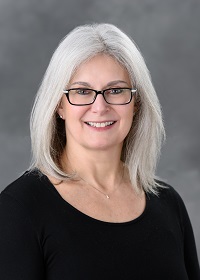 Client Relations Manager
Financially independent individuals, business owners and their families should not have to spend their time executing the administrative details of managing their wealth. Janice is a business administrative professional dedicated to delivering an exceptional client experience and exceeding client expectations.
Janice has worked in the financial services industry for 30 years, including an 11-year focus on high net worth clients. Continuing her career, she expanded into the non-profit industry as an Office Manager for 7 years. Janice joined Luminous Wealth Management in January 2016.
Janice's business experiences and passions include client service, client relations, and office administration. She holds a degree in Business Administration from Heidelberg University and attended The University of Toledo.
Active in her community, Janice has served on several Habitat for Humanity committees. She has served as both Lead Coordinator and Volunteer Coordinator of new house builds and served on the Family Selection committees for both the Home Ownership program and Home Repair Ministry. Janice and her husband were Team Leaders of the Home Repair Ministry at their church, where she also volunteered as a Financial Counselor.